Sports Betting Withdrawals - Getting Money Out
Receiving a payout from an online sports betting site requires a specific process for bettors to go through to receive their winnings. The methods and available options afforded to bettors to withdraw from their account are determined by the sports betting site. Bettors will find a similar appearance of payout options from site to site, because of the fact that the industry on the whole has a similar way of dealing with financial transactions.
The different types of payout options are found here on this page along with details about the important information for the payout process. Each method will require unique steps to go through, but all in all options are quite easy to navigate. Keep in mind that not every payout method will get bettors their winnings in the same time frame. In fact, there is quite a bit of difference in the variance of time.
Another key contributing factor to withdrawals is the fees bettors may incur to receive their winnings. As we go down the list though, each of these aspects is covered in general but also as they relate specifically to websites that offer legal U.S. online sports betting lines + more.
Legal Sports Betting Payout Methods
Payouts should not cause headaches for bettors who want their winnings, and these withdrawal options below are very easy to get. Are there different methods? Yes. Is there one better than the other? It really depends on the individual and what they are looking for.
Sportsbook Business Checks - Of all the methods available, you will find checks selected most often. That's because they are the most common payout method found at all sports betting site. Every sportsbook will have a variation of a check. Some will offer a check to be sent through the mail. Others will offer a courier or even an ExpressCheck. Then there are some betting sites that offer all three! Checks can take one week to three weeks to be received, and usually come with a flat sending fee.
Cash Wire Transfers - From a pure time standpoint, wire transfers will be the way to go for a payout much they way they can be when it comes to depositing into an online sportsbook. Oftentimes, a bettor can get their payout in the same day. In general, wire transfers will get to a bettor within 36 hours. They are very fast and simple ways to transfer money. Bettors pay fees for wire transfers based on how much they are choosing to withdraw. A sportsbook will have a fee scale that shows what amount of money equals what amount in fees. That amount will go up with the more money being withdrawn by the player.
Debit Card Re-Credit - The DCFA is not very common, but it might be the next greatest thing for payouts. This is because the payout goes right on to a debit card. A Visa and MasterCard are currently accepting payout methods for the DCFA. As this option expands, who knows what else it could move to? 5Dimes Sportsbook is the online legal betting site to have this choice.
Money Order/ Cashier's Check - Have a money order or a cashier's check payout sent to you through the mail or by way of a courier system. This is a process that mails the check out to the player's address from their account. Expect this to take about 10 business days to get sent out and received.
Bank Wire - It's kind of like a wire transfer, but not processed in single form. This causes delays as where a bank wire has a waiting period of around 10-days. What's nice about the bank wire though is the fact that the payout limits are very high. Users can withdraw thousands, and sometimes there is not even a limit that comes along with using this option.
What Is The Fastest Legal Sportsbook Payout Option?
For American bettors, that would be a wire transfer. Both a Western Union transfer and a MoneyGram will get the winnings out to a player faster than any other U.S.-friendly method. Other choices aren't too far behind, but for pure speed it's the wire transfer.
The two legal online sportsbooks we've recommended below both specialize in sending out payouts through wire transfers and have the capability of getting winnings to users in under 24 hours.
Bovada - Reasonable Limits Work With All Budgets, Offers Quick Payout Options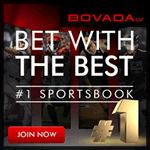 When it comes time to get a payout from Bovada, there are a few ways to go about it. A check can be sent out to the player, with a maximum of up to $3,000 per check. This takes about 7-10 business days to get to account holders. Bovada affords bettors one free payout every 30 days, so if you do this right you won't ever have to pay a fee. A Western Union transfer and a MoneyGram are other payout choices. Bettors can withdraw up to $800 using either method. Payouts will be received in approximately 12-36 hours.
SportsBetting - Multiple Ways To Get A Check, Some Checks Are Actually Fast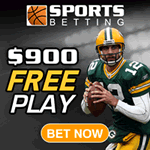 Choose a payout with three different check choices. Get it fast with an ExpressCheck ($50 fee), through a courier ($35), or through the regular mail ($25). All are flat fees to be sent out, with a minimum of $500 required. A Western Union and MoneyGram has a minimum payout of $20, and can go up to $950 per transaction, getting to the bettor in about a day. Other sports betting withdrawal methods include a money order and a bank wire where the limit is substantial at $15,000 maximum!
Best Legal Online Sports Betting Sites for Payouts
50% Up To $250
50% Up To $1,000

NEW!

50% Up To $1,000

NEW!

50% New Member Bonus!
100% Up To $500

NEW!

50% Up To $520
Details About Getting Money Out Of Legal Betting Sites
Time It Takes To Get Paid - How Long Do Sports Betting Withdrawals Take?
There will be several different payout times that will be at a betting site, assuming that the site has more than one withdrawal options. Here again each site will have specific times. If a wire transfer is offered, that will be the fastest method to use. Payouts can be received in 12-36 hours with this method.
Payout times can range from 12 hours up to several weeks depending on which method is used. For specific information on betting sites, there are reviews located throughout this site that will have the details that give both the methods + times to be expected to receive them.
Are There Limits To How Much I Can Get Out Of My Account?
When researching what method to use to withdraw from your account at a betting site, there will be a corresponding payout limit. The limit will inform what the minimum amount to withdraw is, what the maximum amount is, and how many withdrawals can be made in a given time period.
The details of the withdraw limits will be unique to the betting site in which you are an account holder at. This information will be readily available to account holders on site, or can be easily answered through the use of the customer services options provided.
Is It Going To Cost Money To Get Funds Out Of Sportsbooks? - Sports Betting Payout Fees
Fees associated with receiving a payout from a betting site are a part of the process. There will be an amount associated with just about every option. Something to pay attention to however is whether or not a site will waive a payout fee. This can happen if a payout meets the requirement for it, such as one withdrawal every 30 days, or once a month. That can be seen quite often, which is a nice incentive as to not have to deal with fees.
There is no status quo as to what fees are at every betting site. It can be estimated per method, but it is not the same amount. What is pretty standard is the way fees are assessed. There are flat fees and then there are escalator fees. The type of fee that accompanies a method will be specified on site.