WagerWeb Sportsbook
- Licensed In San Jose, Costa Rica
The sportsbook at WagerWeb belongs in the upper echelon of online sports betting sites for a variety of reasons. Of course, one of the best things it has going from the view of an American sports bettor is the fact that it's legal to create an account and legally bet real money on whatever lines are available. This is great news, because WagerWeb provides yet another option to the U.S. player, further legitimizing the industry on the whole. WagerWeb is on top of their game throughout the entire process from the moment that the bettors activate an account, through the betting process, and all the way until the withdrawal.

But the main issue we want to focus on here is the legality of WagerWeb. We examine who is allowed to play at this sportsbook, and why. There are federal laws against betting on sports in the U.S., but WagerWeb's online betting site provides a legal and legitimate way to bet on them. Find out why, in a further examination of this sports betting site that we have provided for you.
Are "ALL" U.S. Players Allowed At WagerWeb?
WagerWeb is legal for residents in all 50 states in the U.S. Obviously bettors will need to make sure that they meet the legal age requirements to gamble. So perhaps a more specific answer is that WagerWeb is open to all U.S. players who are old enough. This means that bettors will need to make sure they are of legal age to bet in their area, as this law is determined by the states and not the federal government. There are some sportsbooks which might restrict a state or two based on various factors, but WagerWeb does permit all 50 states to join.
Will I Get Into Trouble For Betting At WagerWeb?
It might seem that for WagerWeb to be legal there is something shady or tricky that goes on. But actually in fact it's quite straightforward. You see, the federal government essentially said with the Unlawful Internet Gambling Enforcement Act that they didn't want gambling sites based in the U.S. in operation.
Sites like WagerWeb, the ones that are based offshore and away from the jurisdiction of U.S. betting statutes, are absolutely within their rights to be operating. Furthermore, it's up to them who they want to allow at their site. By choosing to open their doors to U.S. players, it's perfectly legal to bet at WagerWeb.
But the second part to this is how the U.S. player can do so legally if gambling sites aren't permitted in the United States. This is simple to answer as well. Betting sites aren't regulated, but betting online is still not illegal at the federal level. That's all there is to it, and the two factors that make online sportsbooks like WagerWeb legal.
More About WagerWeb + USA Players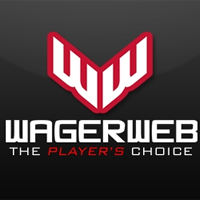 The fact that WagerWeb accepts American players implies that they have ways in which U.S. players are able to fund their account. Right on site, WagerWeb lists the open methods. But for American players, only a Visa card, American Express, Western Union transfer, MoneyGram, and EZVoucher are options to deposit into WagerWeb, even though there is also the extra e-wallet Skrill as a choice.
Skrill can only be used for non-USA players, because Skrill does not deal with American players. But five out of six options isn't bad at all. In fact, WagerWeb has one of the more complete depositing options for players in the United States.
Is WagerWeb Legit? - Can I Trust Them With My Money? - Will They Pay?
It seems only natural to question a site like WagerWeb if you are not fully informed on what is legal and what's not. First, WagerWeb does not operate in the U.S., as their site has a home offshore. But so do many legitimate websites around the world. Second, given the view of sports betting from a legal standpoint in the United States, it would beg the question about legitimacy.
But let us assure you that WagerWeb is as legitimate as they come. This online sportsbook offers players a great deal of betting odds from a wide range of sports, many of which are directly from the U.S. In addition, there is plenty of language on the site explaining who they are, what they do, and who they are regulated by. They have an A+ rating by the Sportsbook Advisor as well as the Offshore Gaming Association (OSGA).
Why You Should Choose WagerWeb For Online Betting...
If a player chooses to go with WagerWeb, it would certainly be a good choice; and for lots of reasons. Aside from the fact that WagerWeb is legal (because there are many that are); this sportsbook has a lot of other positive traits. We mentioned deposit methods, but that is just one part, albeit very important.